Thomas and Freinds is a video created by andywilson92. It is about Thomas the Tank Engine replying to the narrator. It was later followed by Thomas and Freinds 2.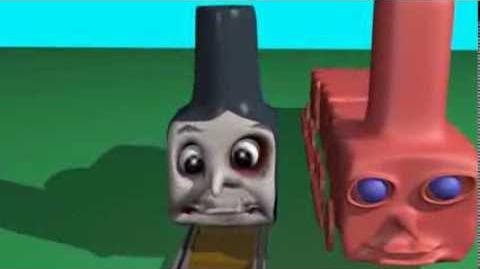 Thomas the Tank Engine lies on the track, next to a Red Train, which is most likely an untextured James model. The narrator states that Thomas is running out of steam, so he asks Thomas on what is he going to do. Thomas replies, "FUCK MY TRAIN HOLE!"
Thomas bends his chimney, and a penis inserts itself into it.
The red train was later reused for James.
This is one of many videos from Andywilson92 that are age restricted.
Community content is available under
CC-BY-SA
unless otherwise noted.