Thomas and Freinds is a video created by andywilson92. It is about Thomas the Tank Engine replying to a narrator. It is followed by Thomas and Freinds 2.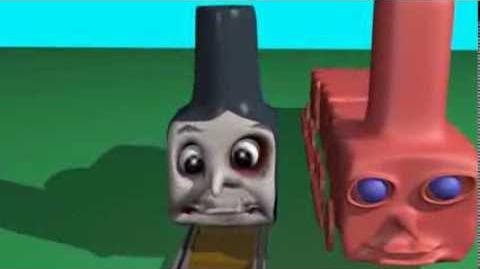 Thomas the Tank Engine sits on a rail, next to a reddish train. A narrator suggests that Thomas is running out of steam, so he asks Thomas on what is he going to do. Thomas replies, "Fuck my train hole!"
Thomas bends his chimney, and a penis inserts itself into Thomas' chimney.