Thomas And Freinds 2 is an animated video created by andywilson92. It was uploaded to YouTube on 5th January 2014. It is preceded by Thomas And Freinds and is followed by Thomas and Freinds 3.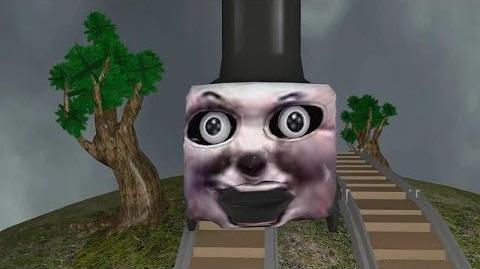 A lone commuter waits at the village station for a train to board for his morning trip to work. James drops towards the railway platform, destroying it and crushing the commuter, and he advances along the railway track.
In a shed, the Fat Controller advised James to be faster, as he was too slow to reach that earlier station this morning. James defiantly cries, "Eat. My. Train. Shit," and excretes on a worker behind him, before moving towards a tunnel.
He screams as he advances down the railway tracks, and crashes towards a special needs school.
Community content is available under
CC-BY-SA
unless otherwise noted.